JOIN US
Join AOP Orphan
In the field of rare diseases the AOP Orphan team develops and investigates therapy options for patients with rare diseases – commitment and appreciation are the essence of our cooperative work.
Content:
MAG. MARTINA KOPEINIGG
Director Human Resources
"As an agile international team we strive for ambitious goals. This requires alignment across countries and functions as well as each one of us feeling accountable for the end result. Together we make a difference, and AOP Orphan a great place to work."
Mag. Andreas Steiner
CEO | Chairman of the Board
"AOP Orphan is the European pioneer in Orphan Diseases unconditionally committed to bringing not only drugs but full treatment support to patients with rare diseases."
Dr. Rudolf Widmann
Chief Therapeutics Development Officer | Board Member | Founder
"As a company, we are small enough to be really close to our patients, yet we are large enough to be able to provide them high-quality, personalized customer care."
Dr. Gunther Krumpl
Chief Corporate Development Officer | Board Member
"AOP Orphan having international expertise in pharmaceutical and clinical development as well as distribution and marketing of drugs in the rare disease area offers flexible solutions for in- and out-licensing partnerships."
Mag. Petra Lanz
Chief Commercial Officer
"Every day we at AOP Orphan consolidate our knowledge, expertise and energy to ensure that the patients get necessary treatments available notwithstanding the market complexity and challenges."
Dr. Christoph Klade
Chief Scientific Officer
"AOP Orphan has successfully developed a number of innovative treatment options in recent years. To arrive at these, our thinking is guided above all by patient needs."
Assoc. Prof. Dr. Kurt Krejcy
Chief Medical Officer
"To provide patients with effective drugs COLLABORATION is the key for success- within and between pharmaceutical industry and academia."
Dr. Roland Bindeus
Director Business Unit Hematology & Oncology
"Imagine you find a solution to a complex rare disease and can make this available to afflicted people."
Mag. Daniela Gruber
Director Business Unit Neurology & Metabolic Disorders
"What drives me are the highly individual needs of patients and physicians. We try to predict these, understand them and, as a consequence, act in a rapid, professional and empathic way."
Agnes Kohl, MPharmSc
Director Business & Program Development
"Finding solutions for apparently impossible tasks, always focusing on the patients with a deep appreciation of their disease experience makes AOP Orphan a unique partner."
HR Facts & Figures
AOP Orphan was founded in 1996 by Dr. Rudolf Widmann with the purpose of developing and producing therapy options for patients with rare diseases. The intention was to first introduce the product in Austria, then in European core countries of AOP Orphan, and finally in the international market.
From its headquarters in Vienna, Austria, AOP Orphan tends to the needs of the European and Middle East markets in 13 countries. Furthermore, the company is active internationally through its strategic partnerships.
AOP Orphan is an international team of more than 220 dedicated and agile specialists in 13 countries.
We at AOP Orphan speak more than 20 languages in-house, uniting ambitious colleagues from all over the world.
Education is a powerful weapon which can be used to change the world. We are proud that 70% of AOP Orphan team holds academic
degree applying the gained knowledge for the benefit of patients with rare diseases.
More than 65% of the AOP Orphan team worldwide are female specialists.
Become a part of AOP Orphan
After receiving your application documents we screen them carefully. Please give us at least two weeks' time for this process. If your profile is a good match for the position, we will start the interview process.
As the selected candidate you will participate in our individualised introduction program from the start. We will pair you up with an experienced AOP buddy who will show you the ropes during your first few weeks.
TAKE THE AOPPORTUNITY – MAKE IT HAPPEN
Currently we are looking for ambitious candidates.
See our vacancies
What does it take?
In addition to personal initiative, at AOP Orphan we look for a person's willingness to contribute. Potential candidates should feel comfortable even outside their comfort zone and not identify themselves solely with their personal tasks as listed in their job description.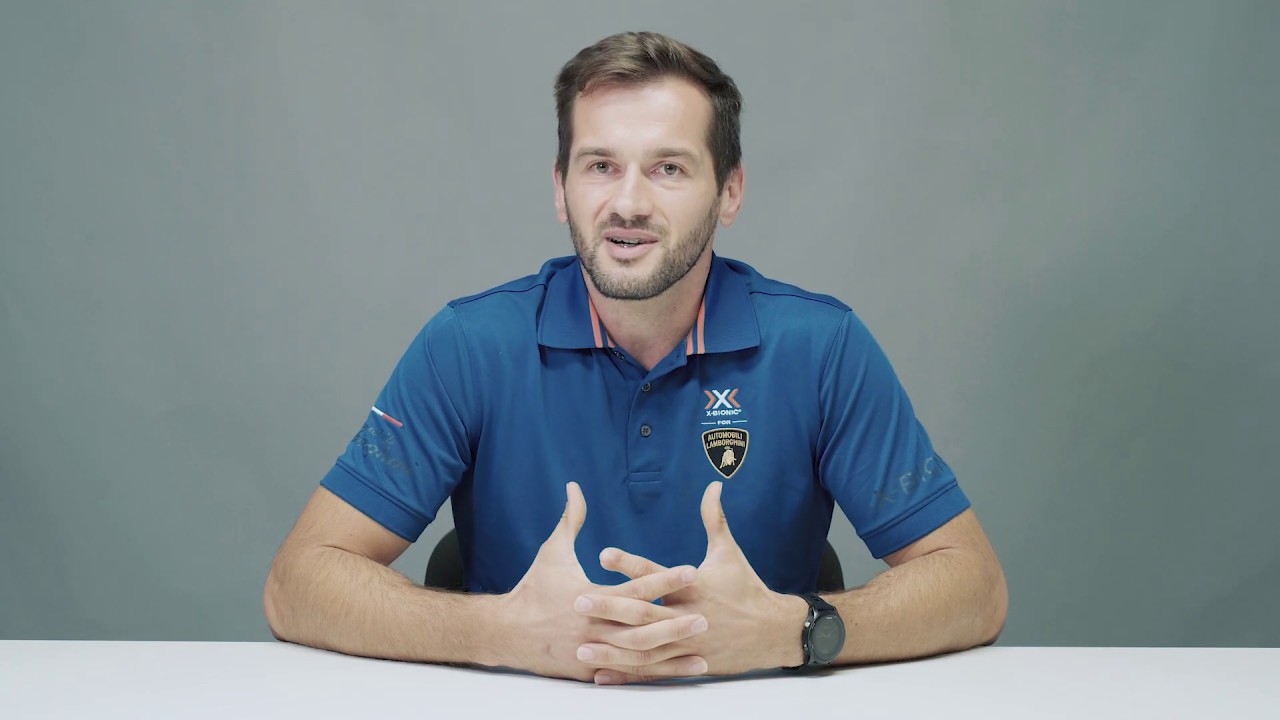 Ing. Dipl-Ing. (FH) Johannes Pilz | Program Coordinator
Work & life at AOP Orphan
Individuality is not only a core aspect of our entrepreneurial activities - we give prime importance to individual development in the careers of our staff members. Depending on the performance and competence, we offer a variety of training and development options.
At AOP Orphan we have an appreciative style of communication on an equal footing. This concerns dialogue with the team and the executives as well as cooperation with our partners. The flat hierarchy creates a pleasant work environment, where committed staff members are able to pursue their creative and self-organised style of work.
Lena Weissenbacher, BA
Corporate Communication Coordinator
"The team members attend to patients with warmth and empathy. I think that's simply marvelous."
Could you describe a typical day at work?
I have no such thing as a typical day at work. Each new day brings a great deal of new aspects and everything is changing rapidly. I can prove my flexibility in these circumstances. We try to implement structures with the aid of digital tools.
What, in your opinion, is the factor that motivates the staff members at AOP Orphan?
Our greatest motivation is based on the corporate purpose of AOP Orphan, which is to help people with rare diseases. The team members attend to patients with warmth and empathy, which I deeply appreciate. Improving the lives of these patients is the principal motivating factor for all staff members.
Dr. Nairi Kirchbaumer-Baroian
Clinical Project Manager
"My daily work reflects the diversity of AOP Orphan."
What do you appreciate most about your work?
I like the fact that my work entails attending various meetings or conferences, where I have the opportunity to meet with stakeholders and colleagues to exchange consistent information. In my various tasks, I have adequate possibility to introduce my own ideas, and can take responsibility in the decision-making process.
What do you appreciate in your daily interactions with people?
We have a friendly work environment where respectful interaction between individuals is paramount. We also like to arrange after-work activities among colleagues.
Mag. rer. nat. Simone Pleifer-Matzinger
Clinical Project Manager
"We approach many things "spontaneously" in the positive sense of the term – that's possible only because of the dynamic environment at AOP Orphan."
What do you appreciate most in your daily interactions?
Generally we have interdisciplinary exchange between all departments, including the executive level. Something very unusual in a pharmaceutical enterprise is that we work in flat hierarchies – the doors always remain open for one and all.
Dr. Nairi Kirchbaumer-Baroian
Clinical Project Manager
"Our studies are more complex than for example diabetes or vaccine studies, since we ought to seek patients with rare diseases. Thus, the collaboration with doctors and specialized hospitals is of utmost importance."
Agile, Ambitious, Aligned
WHO WE ARE, WHAT WE DO AND HOW WE WORK.
Agile
We do our utmost for people suffering from rare diseases. With good instinct and a hands-on mind-set, we combine existing research and apply it to special indications. Even if achieving a goal seems impossible, we don't give up. We rely on experts as colleagues and often turn projects around. Tailoring what we do to our patients' needs is what drives us.
Ambitious
Our corporate spirit is based on entrepreneurship and a can-do attitude. AOP Orphan provides a unique work environment for those addicted to pioneering and flexibility. Ideas and personal growth are welcome. In the open atmosphere of our small teams, all employees accept responsibility. They are always ready to devote their attention to each individual case and care for every single patient.
Aligned
Our treatments go beyond just drugs. Sincere from the start, we have been focusing on neglected patients for the last twenty years. As a privately owned and managed Austrian pioneer, we enjoy a very good international reputation as experts and partners. We are financially independent; our research and development are exclusively funded by our earnings. Our coordinated work creates a major impact on our patients' lives.
AGILE DEVELOPMENT – AMBITIOUS PEOPLE – ALIGNED PROJECTS. WE TAKE THE OPPORTUNITY AND MAKE THESE THREE THINGS HAPPEN.
Mag. Elisabeth Eriksson | International Brand Manager
What's next?
We work with ambitious employees who continue to develop and grow. They make AOP Orphan successful and represent who we are – experts in our fields. Tailoring what we do to our patients' needs is what drives us.
Dr. Nairi Kirchbaumer-Baroian
Clinical Project Manager
"My wish for the future is that we continue to make a valuable contribution to medical research in rare diseases, as it is our core competence."
Mag. Andreas Steiner
CEO | Chairman of the Board
"For more than 20 years AOP Orphan has been very successfully developing and providing therapies and care for patients with rare diseases and we are committed to do so in the future. Our strong pan-European market presence and our deep expertise in Research and Development forms the backbone for our future success. Through close contact and cooperation with the scientific community AOP Orphan is able to embed the latest results and findings in our research programs for the benefit of patients."
Veronika Chicevicová, MD
Country Manager Czech Republic
"It is our collective ambition at AOP Orphan not only to develop the new treatments but also to guarantee secure and efficient supply and care in all countries where we are present with own offices as well as in the markets covered by our partners. We feel responsible to giving hope, solution and relief to the patients with rare diseases."