Pulmonary arterial hypertension
"If I had not met her on time,
I would not be alive now."
AOP Orphan has set itself the task of helping people with so-called rare diseases. The personal histories of patients help us to understand their special needs in order to investigate new therapy options, develop these, and introduce them into the market.
Content:
For a patient with a rare disease, the disease is a persistent confrontation with subjects like the acceptance of their condition, competent medical care and, frequently, social security issues. The difficulties mainly include access to specialised centres, diagnostic investigations, and the availability of appropriate information for the patient – in the sector of rare diseases these factors constitute a challenge in terms of time, content, and costs.
My Story
Polina Strelnikova has pulmonary arterial hypertension and was very lucky to have been able to contact the specialist Prof. Irene Lang very early.
What were the first symptoms or signs of your disease?
My frame of mind deteriorated very severely within a month. I felt unable to pursue sports. Initially I gained a lot of weight, because of which I again tried to do sports, but failed. I felt worse than I had earlier.
It was then that I realised there was something wrong with me.
How did you arrive at the diagnosis?
Once I realised there was something wrong with my health I went to a general physician. He thought I had signs of gastritis and prescribed drugs for it. Despite these drugs my condition continued to worsen. I thought there was possibly something wrong with my heart or lungs.
The cardiologist who then examined my heart had worked earlier with Professor Lang and referred me to her. I was extremely lucky my diagnostic pathway was very short. Within a month I was able to contact a real expert for my disease.
How did you feel during the initial period after the start of treatment?
Polina Strelnikova
PAH Patient
"Especially at the start of the treatment I was in utter despair. It was a very difficult time for me. Even today I have bad days when I doubt the efficacy of the treatment. Yet, the good days are predominant because the treatments do help me and that is the most important thing."
My doctors were extremely supportive especially at the start of the treatment. I trust my attending physicians implicitly because only they can explain what I'm going through and what's happening in my body.
On the other hand my social associates find it very difficult to deal with a rare disease. They all think it's simply a heart disease or a lung disease which, as usual, can be treated easily. But it is not simply a heart disease or a lung disease!
What advice would you give yourself today?
If I could go back in time I would have started the aggressive treatment method much earlier. I needed a few weeks to think about it before I could really decide in favour of the treatment.
How are you doing in your daily life – how would you describe living with the disease?
I would consider my life largely normal. I go to work and can also travel.
For certain tasks I just need much more time. My morning chores have been prolonged from an hour to one and a half hours. Showering is usually a disaster because I have to put the pump aside and that is quite a laborious procedure. But I'm able to manage.
Polina Strelnikova
PAH Patient
"Of course I can't do sports, which is very difficult for me personally. Initially it is depressing, but now it's okay. Actually I don't feel different or particularly ill."
Attending physician
The PAH patient Polina Strelnikova considers herself lucky: her life of suffering led her quite soon to Professor Irene Lang –a specialist particularly for Polina's rare disease.

Professor Lang tells us about PAH:
Univ. Prof. Irene Lang, MD
"The time taken to establish the correct diagnosis of chronic thromboembolic pulmonary hypertension is on average about 14 months. However, the disease process starts much earlier – at a time when nobody has any idea about pulmonary hypertension. I know of one case that took 30 years to turn into a manifested disease."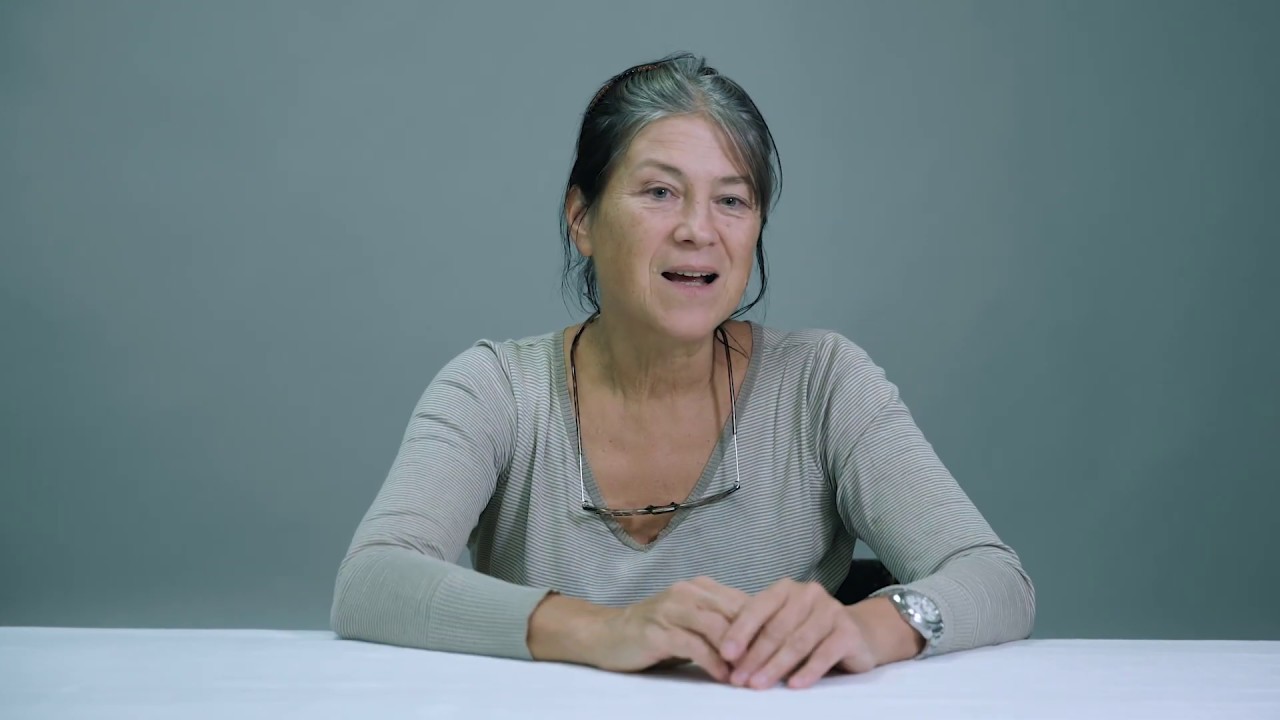 Univ. Prof. Irene Lang, MD
How do you treat your patients?
We try to salvage the right heart by means of vasodilatation (dilatation of blood vessels). If the treatment succeeds it is very efficient and unburdens the right ventricle by reducing pressure.
I try to convince patients of the aggressive method because we have some patients who, today, are apparently "normal".
Professor Irene Lang is a clinical cardiologist and a professor of vascular biology at the Medical University of Vienna. She heads an out-patient clinic for pulmonary vascular diseases and works in the sector of interventional cardiology.
The specialist also heads a basic research laboratory for investigating the biology of vascular obstructions. The main focus is chronic thromboembolic pulmonary hypertension.